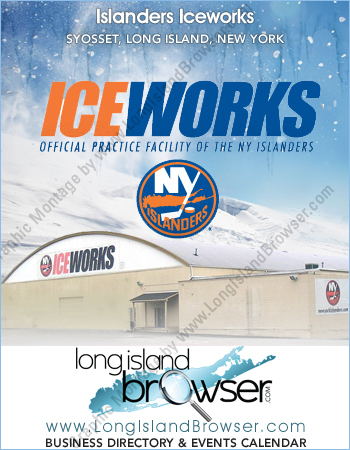 The official practice facility of the Islanders, Iceworks offers a very well-organized learn-to-skate program, as well as hockey leagues, and freestyle figure skating. It also offers one of the few girls' hockey programs as well as open hockey for adults in the evenings. It doesn't, however, offer open-skate sessions.

Ever wanted to skate where the Islanders do? Come down to Islanders Iceworks, the official practice facility of the four-time Stanley Cup Champion New York Islanders. Ice is available for private rental, as well as hockey and figure skating programs.

Islanders Iceworks is the Official Practice Facility of the New York Islanders and offers a premier hockey and figure skating education and comprehensive training to all levels of athletes. From Basic Skating to Elite Hockey for children, our programs provide the complete experience.

Islanders Iceworks professional faculty includes players from the New York Islanders as well top coaches and instructors. No facility in the tri-state area can compare.

Long Island's two best ice surfaces are home to many area teams including the PAL Jr. Islanders, the Nassau County High School Hockey League and top men's league.

At Iceworks, we're all Islanders and you are a member of the New York Islanders family.