Long Island fitness listing personal trainers, certified fitness trainers, personal trainers, certified group fitness instructors, licensed Zumba® instructors, Zumba® master classes, Zumba® classes, Zumba® gigs, dance fitness events, gyms, health clubs, fitness centers, aerobic classes in Nassau County, Suffolk County, Hamptons, Long Island, New York. Are you looking for a certified personal fitness trainer on Long Island, New York with many years of experience in personal training, personal fitness training and fitness instruction? You've come to the right place! Our listing of certified personal fitness trainer / group fitness instructors with many years of years of experience as certified personal fitness trainers / group fitness instructors are available to help you to achieve your goals in Nassau County, Suffolk County, Hamptons, Long Island, New York.
Hamptons Zumba(R) with Artist / Fitness Dancer KINGA at Hamptons Gym Sag Harbor and Southampton Clubs
Zumba® Dance Fitness in the Hamptons Long Island New York with European-American artist/fitness dancer Kinga presenting high-energy cardio, charismatic dance fitness classes, a calorie-incinerating cardio workout focusing on weight loss and body toning disguised as a dance party. Learn how to move your body feminine supreme with burning charisma. Become part of the ongoing fun of getting-into and staying-in shape! I invite you to step out of the realm of the grey-every-day for an hour of shapin' while shakin' and dance all negativity away. Looking forward to meeting you!
Click for more info>>>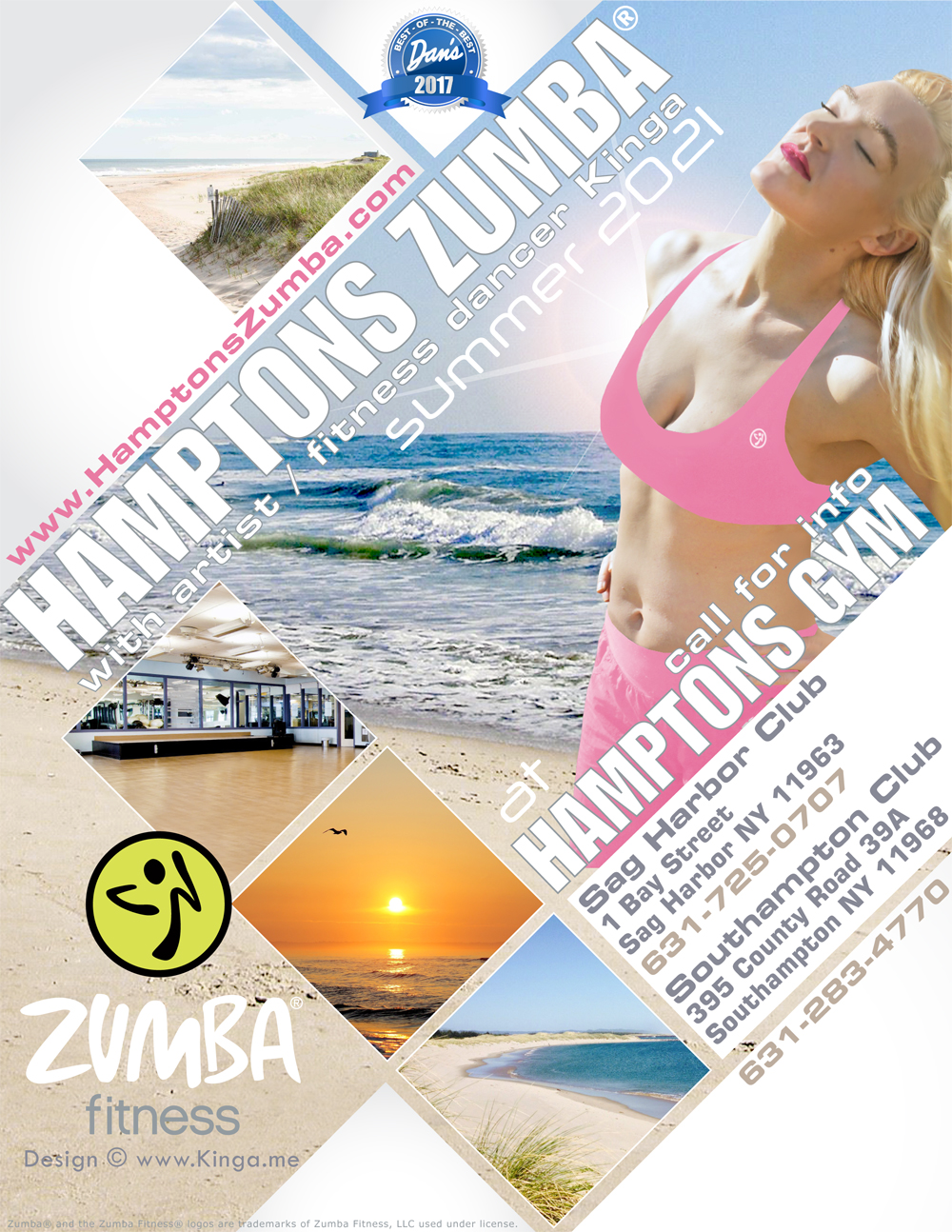 Design by www.Kinga.me
© Long Island Browser
All rights reserved of all content, concept, layout, designs, graphics. Reproduction in any form is prohibited.
Long Island's premier online business directory www.longislandbrowser.com