KINGA
Edina Kinga Agoston
Portrait Artist / Graphic Designer / Fitness Dancer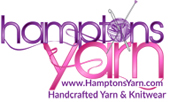 Hamptons Yarn
Handcrafted Yarn and Knitwear
Muttikam
Crochet and Knitting Classes
Amanda Schaefer
Crochetier / Knitter / Fiber Artist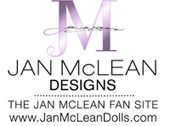 Jan McLean Dolls
Artist Originals and Limited Edition Artist Dolls

Zumba® Hamptons - Hamptons Zumba® - The Home of Zumba® in the Hamptons Long Island New York - Zumba® Dance Fitness Classes, Events, Parties, Gigs in the Hamptons Long Island New York

Zumba® with Kinga offers European style fitness gigs for special events, charity benefit fundraisers and private/corporate parties. Zumba® classes, Zumba® master classes, Zumba® dance fitness events, Zumba® fitness gigs, Zumba® charity benefit fundraisers for Long Island not for profit organizations, Zumba® benefit events, Zumba® special events, Zumba® parties in Nassau County, Suffolk County and the Hamptons Long Island, New York. with Long Island artist, Zumba® dancer, licensed Zumba® instructor, European American Edina Kinga Agoston. Anniversary parties, baby showers, bachelor/bachelorette parties, back on the prowl parties, bar/bat mitzvah, birthday parties, bridal shower, children's parties, corporate events, divorce/newly single parties, engagement parties, fundraiser benefits, girls night out parties, graduation parties, high school proms, holiday parties, office parties, pet parties, retirement parties, sweet 16, wedding showers, Zumba® for teachers after school.

In addition to performing fitness gigs, I have limited availability to teach classes bringing the unique charm of my art to the dance floor. My objectives are to take the art of creative brilliance (the depth of shading in pencil art and the colors/shapes/design styles in digital art) and trans-subtiating them into refined movements of the body is my ultimate goal with the additional objectives of having fun while staying fit.
Zumba® Hamptons
European American Artist - Zumba® Dancer
516 - 410 - 4773
www.ZumbaHamptons.com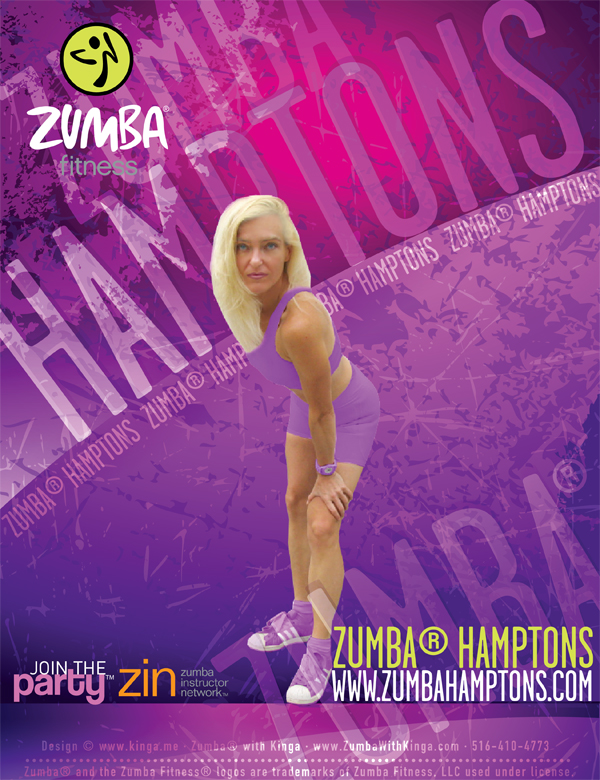 Zumba Fitness® is the only Latin-inspired dance-fitness program that blends red-hot international music, created by Grammy Award-winning producers, and contagious steps to form a "fitness-party" that is downright addictive. Are you ready to party yourself into shape? That's exactly what the Zumba® program is all about. It's an exhilarating, effective, easy-to-follow, Latin-inspired, calorie-burning dance fitness-party™ that's moving millions of people toward joy and health. Zumba® fuses hypnotic latin rhythms and easy to follow moves to create a dynamic fitness program that will blow you away. Our goal is simple: We want you to want to work out, to love working out, to get hooked. Zumba® fans achieve long term benefits while experiencing an absolute blast in one exhilarating hour of caloric-burning, body-energizing, awe-inspiring movements meant to engage and captivate for life. The routines feature interval training sessions where fast and slow rhythms, and resistance training are combined to tone and sculpt your body while burning fat. Add some Latin flavor and international zest into the mix and you've got Zumba®! In the past years Zumba® has become nothing short of a revolution. Coining the concept of fitness-party™ and making fitness fun, Zumba® has spread like wild-fire, and has positioned itself as the single most influential movement in the industry of fitness. As of July 2009, Zumba® is being taught at over 40,000 locations in seventy-five countries, sold millions of DVD's, and changed the lives of millions of Zumba® Fanatics worldwide. Why? Because it's the best party around. To learn more about Zumba® visit www.zumba.com.
Edina Kinga Agoston Zumba® Profile: http://edinakingaagoston.zumba.com/
Zumba®, Zumba Fitness® and the Zumba Fitness Logo are registered trademarks of Zumba Fitness, LLC, used under license.
Official Zumba® Web Site: www.zumba.com