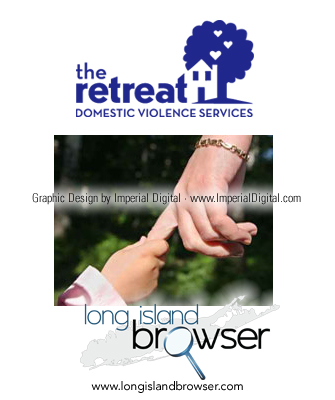 The Retreat Domestic Violence Services
Where Violence Ends and Hope Begins

The mission of the Retreat Domestic Violence Services on Long Island, New York is to provide safety, shelter and support for victims of domestic abuse and to break the cycle of family violence.

One in four women are victims of domestic violence and more than 50% of their children are, too. Domestic violence affects far more people than you'd imagine. Your friends, a relative, women and children that live in your neighborhoods, maybe even you. For over 20 years the Retreat has been a safe haven. We provide housing, legal advocacy, counseling and a critically important 24-hour hotline. We also have created education, job training and prevention programs and all of our services and programs are free. Thanks largely to generous community support. Help us help these families in crisis.

Tags: Retreat Domestic Violence Services, domestic violence, abuse, counseling, shelter for women and children, East Hampton, NY, Amagansett, Southampton, Bridgehampton, Westhampton Beach, Wainscott, Watermill, Quogue, Sag Harbor, Long Island, Hamptons, The Hamptons, New York, domestic violence hotline, cases, children, shelter, help, prevention, victim, information, family violence, resources, law, family abuse, facts, battered women, counseling, abusive relationships, domestic violence against women.