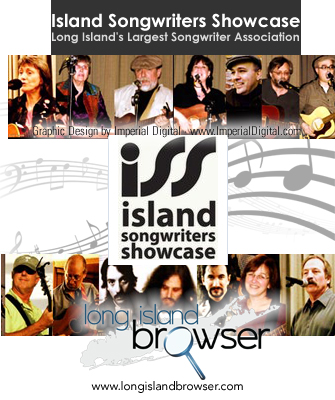 The Island Songwriter Showcase (ISS)

The Island Songwriter Showcase (ISS) on Long Island, New York is an organization of songwriters, lyricists and performers. We get together to share and develop our passion for the art and craft of songwriting. Our goal is become better songwriters and help others do the same.

We welcome songwriters from all musical backgrounds, styles, genres, and levels of accomplishment. We welcome professionals and non-professionals. Membership is free. The Island Songwriter Showcase is self-sustaining through volunteer effort. We receive no grants or external funding. However, Five Towns College has generously provided the space for our workshops since 1994, if not longer.

The Island Songwriter Showcase offers a range of opportunities from workshops, peer reviews and competitions, to collaborations, promotions and showcases. However, it may be associating with fellow songwriters that inspires us to produce our best work.

The Island Songwriter Showcase was founded in 1990 by Rob Baranello and Todd Suprina inspired largely by the songwriting circles of the seventies. Both Rob and Sonny Speed and attended Harry Chapin's songwriting circle and similar groups in Manhattan and wanted to see it continue. The first ISS meeting was held at what used to be called "the Village Meeting Room" at the Huntington Public Library on Main Street in January 1990.

Since then, the Island Songwriter Showcase has enjoyed, benefited from and hopefully nourished the talents of hundreds of fine songwriters. Our mission is to develop and support songwriters and the art of songwriting.

Tags: The Island Songwriter Showcase, ISS, Long Island, New York, organization, songwriters, lyricists, performers, workshops, peer reviews, competitions, collaborations, promotions, showcases.