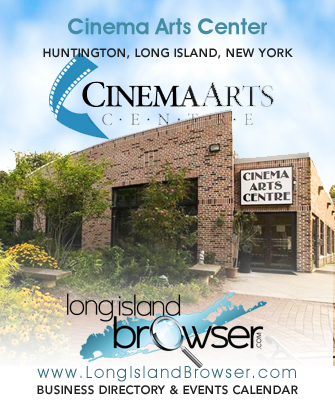 Cinema Arts Centre
Long Island's Film Window on The World

The mission of the Cinema Arts Centre is to bring the best in cinematic artistry to Long Island, and use the power of film to expand the awareness and consciousness of our community.

In 1973, Vic Skolnick and Charlotte Sky began the New Community Cinema, which would become the Cinema Arts Centre (CAC) in a friend's dance studio with a 16mm film projector borrowed from the public library. Responding to a profound lack of artistic, independent, and international cinema on Long Island, Skolnick and Sky had a vision of engaging people in cinema culture, creating a new community of film-goers on Long Island who sought access to a broader choice of films in their community and to use the power of film toward a greater social good. In-depth discussion, often with directors, film artists or guest speakers relevant to films' topics, evolved to become a central component of CAC programming. Such discussions often served to explore and illuminate issues such as the environment, social and economic justice, diversity and equality.

Membership began as a simple request for film-goers to pay one dollar to help rent the next week's film. From such a beginning, a cultural movement was formed, 8,000 members strong.

Tags: Cinema Arts Centre, Long Island's Film Window on The World, cinema arts, not-for-profit independent movie theater, cinema, movies, movie theater, speakers, arts, skolnick, charlotte sky, Huntington movies, Huntington, New York, movie theatre, Huntington theater, Huntington movie theater, performing arts, Long Island theater, Long Island movie theater, Long Island performing arts.