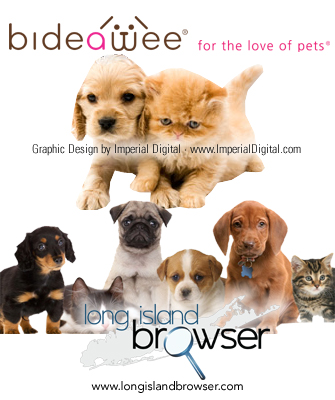 Bideawee
Volunteer For Animals For The Love of Pets

Bideawee's Mission
Our mission is to promote and support safe, loving, long-term relationships between people and companion animals by providing a continuum of services and programs that are innovative, personalized and of high quality.

Bideawee's Values
Our primary responsibility is to help each and every person be a caring and knowledgeable pet parent.

Relationship
We believe that a loving relationship with a companion animal is enriching, promotes health and well-being and brings joy to everyday life. Adoption is a relationship, not a transaction.

Safe, Caring Environments
We believe that every dog and cat deserves to live in a safe, loving, and suitable home.

Respect for Animals as Members of the Community
We believe that companion animals are important, contributing members of families and the community and should be accepted and respected as such.

Information Sharing and Education
We believe that people should have easy access to adequate information, resources and other services to support the health, behavior and their enjoyment of their cats and dogs throughout their lifetime.

Continuous Improvement and Personal Service We believe in developing personalized services and high quality programs through effective, continuous improvement and leadership.

Honesty and Consideration We believe in acting with honesty, care and consideration in the workplace and in everything we do.

Tags: Bideawee, animal rescue, animal shelter, pet adoption agency, Long Island New York, adopt a pet, veterinary care, adopt a puppy, adopt a kitten, pet cemetery, pet therapy, reading to dogs, humane education, pet training, pet health, animal shelter, Long Island, New York, LI, NY, NYC, Manhattan, Westhampton Beach, Hamptons.